In Case You Missed it, here's the round up of all of my latest content, plus updates from old guests!
Read on if you want to know more.
If not? See you next week with more writing tips and writerly musings.
Coming up this week:
On Youtube: My Lazy Sunday afternoon livestream write-in is back again from 4:30pm-6:30pm EST. Come, hang out, and we'll probably even do a few productivity sprints.
Content Around The Web:
On Youtube:
On the Podcast "Writing Tips and Writerly Musings":
5 Tips for Making Fantasy Feel "Real" – No matter if your fantasy world is a shifted version of our reality or something totally alien, no matter if you're a planner or a pantser, these tips should work for you.
On The Blog (In Case You Missed It):
Events:
July 9-11th I will be in Kentucky, paneling for the hybrid convention: Imaginarium 2021
My Panels
Note: Panels that are in person and virtual are 2 separate sessions, at 2 separate times, unless noted as "LIVE".
Fri 3:45pm Social Media Platforms (in Person)
Sat 11:15am Character Creation (virtual)
Sun 11:15am Zoom Etiquette (virtual)
What I've Been Reading:
I read The American Craft trilogy by Tom Doyle about secret US special forces agents, pledge to use their magic for the American military.
I also read the Bad Boy Alphas series by Renee Rose and Lee Savino, a series of (mostly) werewolf shifters finding their partners.
New Works By Previous Guests!
Nothing new this week.
---
Picture(s) of the Week
Here's a summer storm, drenching my tomatoes and saving me the effort of watering them, for another day.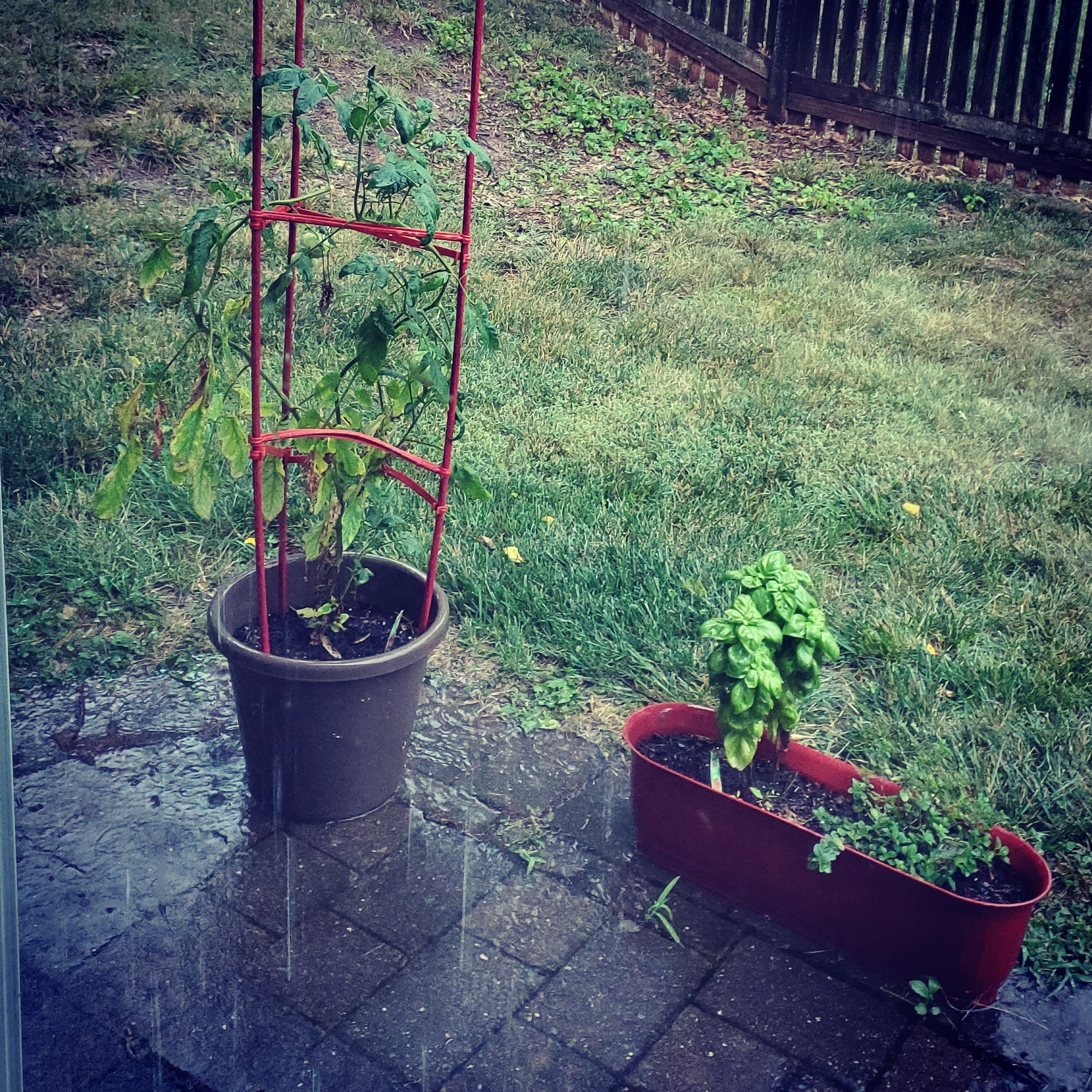 ---