Sitting This One Out
For the first time since I found the PitchWars community, I'm really not entering.
Between work stress, life stress, and not having anything new, it's just not going to happen for me this year.
I haven't even looked at any of the blogs in the mentor blog-hop.
I mean, I haven't put away the manuscript I submitted both of the last two years, but it's just getting minor tweaks between rounds of queries.
And it's not that I stopped writing. I've mentioned that middle-grade adventure that I'm almost excited about.
Yet, here I am, listening to my writer groups filled with people all their nervous and excited and stressing over mentors, reminding me the time when my manuscript was new and shiny and full of hope. Before I had to polish the smudges weekly to see that hope shine back at me.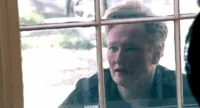 ---
Are you entering PitchWars?
I wish you all the best. That your manuscript starts to shine.
I hope you can find the right mentor, the one that gets your story and knows exactly what it needs to grow. Better pacing? New plot twists? Cutting characters?
A lot of work is in store for those that are chosen.
For those of you that aren't?
New beta-readers and critique partners await, with writing boot camps and editing methodologies ready to be selected.
Your manuscript is ready to level up.
---
But for me? I just feel tired.
---
Are you writing a story? Where are you in the process?
Plotting? Writing? Editing? Polishing?
If you're doing PitchWars, tell me about your story!